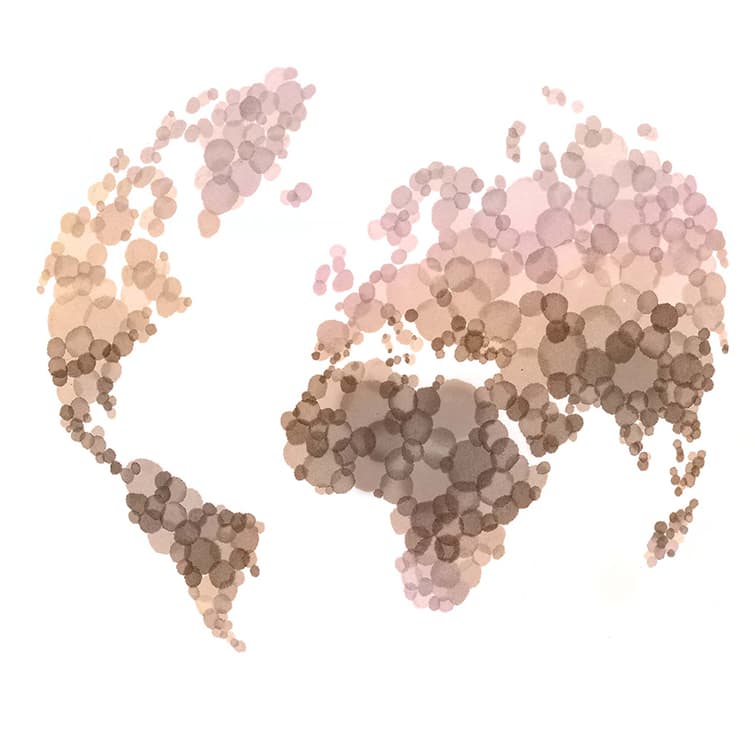 Based on its proprietary melanized reconstructed human epidermis, StratiCELL  has developed various 3D skin models, from light to dark skins.
In particular, Vitiligo and Age Spots models are the ideal tools to discover the efficacy and mechanism of action of ingredients on pigmentation-related disorders.
African, Asian or Caucasian models are available, select the phototype and ethnicities of your choice.
Available endpoints :
High resolution pictures by in vitro dermoscopy (ITA, PI and ∆C calculations)
Total melanin quantification using Solvable®
Fontana-Masson staining and quantification by image analysis
Immunolabelling TYR, TRP-1, MART1, Pmel17 and MITF
Tyrosinase activity in vitro and in tubo
Expression signature of up to 96 key pigmentation genes (Taqman Low Density Array)